About Us
Our Mission:
Underhound Railroad was formed in 2009 by a group of friends, with the goal of rescuing innocent dogs from death row in Connecticut shelters. Underhound Railroad has now grown to include rescue communities in Maine, Connecticut, Rhode Island, North Carolina, South Carolina and Utah.
With our focus on rural areas where shelters are overflowing with abandoned dogs waiting to find rescue, our network of Underhound volunteers work hard to prevent undeserved deaths, see that medical, emotional and behavioral needs are tended to, and transportation as well as a loving foster family are provided to the pups on their journey to finding their forever homes!
Our Vision:
Underhound Railroad tirelessly envisions the day where every adoptable dog has a loving, devoted, and responsible home. A home where they will not suffer from abuse, neglect, or ignorance. 
We look forward to a society that no longer views dogs as a disposable thing and have faith in those, like us, who devote their lives to rescue, to provide resources, knowledge and support to families and individuals to help them learn of the importance of spaying and neutering their dogs to put an end to the overpopulation that exists today in shelters all over the world.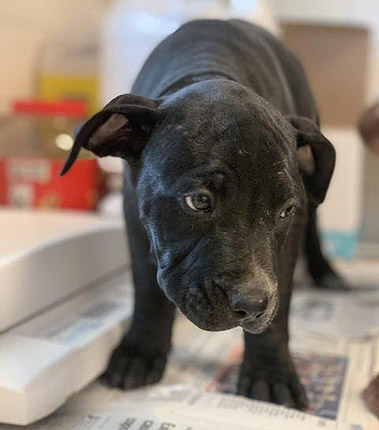 Executive Summary:
Underhound Railroad is a nonprofit 501(c)(3) volunteer-based animal welfare organization dedicated to rescuing homeless dogs from overcrowded shelters. By working with a network of volunteer advocates, foster caregivers, local veterinarians, trainers and shelters, Underhound is able to rescue hundreds of animals every year. We provide these animals with care and temporary homes until we can place them into their permanent homes. We believe that no animal should be mistreated and are working towards the day when no companion animal is euthanized for lack of a home.
Underhound Railroad is organized exclusively for charitable purposes of companion animal rescue. The organization is not-for-profit and obtained 501(c)(3) status from the IRS in 2015.
Ways YOU can help out today!