Adoption Process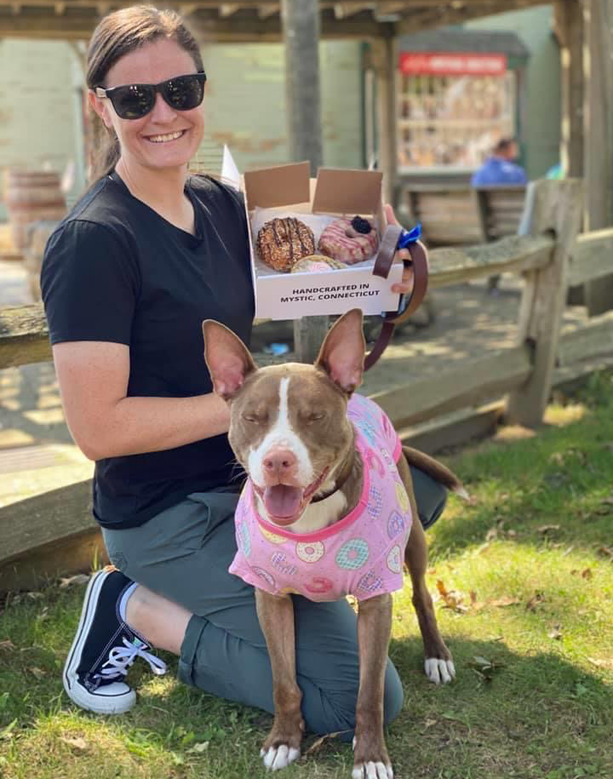 Thank you for visiting Underhound Railroad as you look for your next family member!
Below, you will find how our adoption process works:
Applications and inquiries from approved applicants are processed in the order received.
If you have not yet submitted an application to us and are interested in adopting one of our dogs, we recommend you complete an application as soon as possible. You may submit an application for a specific animal that is posted in our Our Adoptable Dogs link, via to Petfinder or Adopt – a Pet or you may submit a general application if you intend to adopt in the very near future. Click here to complete our Adoption Application.
When an application is received, one of our volunteers will review your application and contact your vet, landlord, and personal references. Before submitting an application, please make your references (landlord, personal, and veterinary) aware that you are looking to adopt a pet and that we may be calling for a reference.
If your application passes through the references process, a home visit will be set up by a volunteer. You will be contacted via email, text, or phone call. Please check your spam folder. We conduct in-home or virtual visits.
The purpose of the home visit is to ensure the dog will be living in a safe environment that fits it's personality and needs. This is an informal chance for us to get to know you, your lifestyle, home environment, and determine which dog(s) in our rescue might be the best fit.
The home visit volunteer will do a short walk-through of your house and yard to ensure its safety and to advise on any areas of concern.
All household members must be present for the home visit, unless otherwise specified.
If our home visit volunteers have any major concerns about your home environment, or if you refuse a home visit, your application will be denied at this point in the process.
If the home visit is approved, a meet and greet with the dog of your choice can be set up. Depending on the current location of your dog in, this may be a person visit or a virtual one.
Our organization is foster based and does not have a location where the dogs can be visited.
We do NOT arrange meetings between interested individuals and our fosters until an applicant has been approved.
Once you have been approved, a volunteer (usually the foster) will contact you about scheduling a time for you to meet the dog(s) you are interested in. This meeting may occur at the foster's residence, your home, virtually, or a location determined by the foster
If you have decided upon a dog that you would like to adopt and the approval process has been completed, you are required to sign an adoption contract and to provide payment of the adoption fee. At that time, you become the owner of the dog.
Underhound Railroad is committed to the life, health, and well-being of every dog we place for the remainder of that dog's life. Should the adoption not work out or you need to rehome the dog, we require, by contract, that the dog be returned to us. Please notify us ASAP. We are here to help!
Email is our primary method of communication, please be sure to check yours regularly.
Approved applications from potential and previous adopters are valid for 3 months after approval. If it has been longer than 3 months since your prior application was approved, please submit a new application.
Submitting an application does not guarantee the ability to adopt, nor does it place a particular pet you are interested in on hold. If your application email includes interest in a specific pet, we will update you on that pet's status when your application has been approved.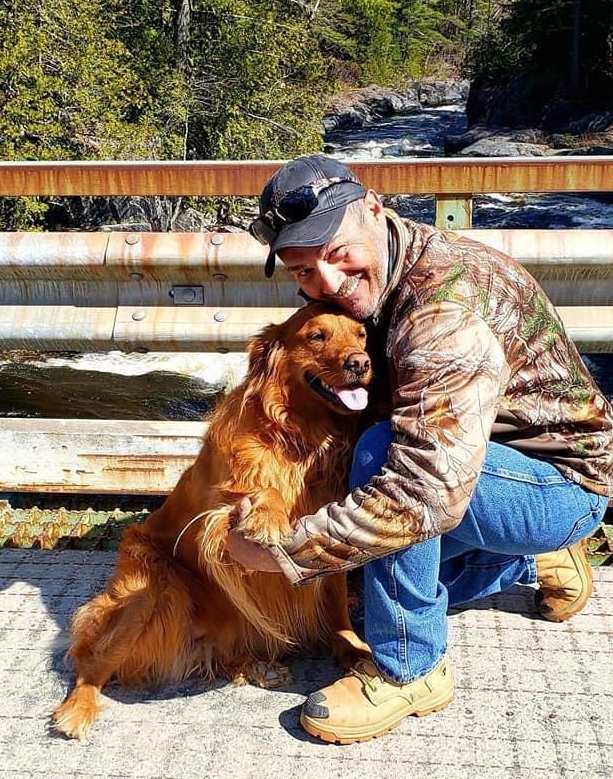 Requirements to Adopt
Below are minimum requirements to adopt, at times there may be other factors that help determine our ability to approve an application.
Applicants must be of legal age to sign a contract in the state of their adoption.
Applicants must have the ability to own a pet at their home. If your residence is not an owned property, we must verify the pet policy with your landlord or the property management company. This includes parents if an applicant still lives at home.
All adults in a shared home must consent to a new pet in the home. This means both partners and spouses must agree that a new pet is welcome, as well as all roommates who reside in a shared rental property. Please be sure to include spouse, partner, roommate names, and contact information in your application.
All resident pets of all applicants or roommates, parents, etc. must have had regular and routine veterinary care, be spayed or neutered, and be up to date on core vaccines per the recommendations of your veterinarian and up to date on annual exams. We do verify these records, please be sure you have contacted your veterinarian to give them permission to speak with us. It will help expedite the processing of your application.
Adoption Donation
$475 for dogs/puppies under 1 year of age

$425 for dogs over 1 year of age

$350 for dogs/puppies under 1 year of age receiving adoptions in the state where they were originally rescued – no transport fee

$300 for dogs receiving adoptions within the state they were originally rescued – no transport fee
Adoption donations are payable via PayPal or our website and will be discussed once your application has been approved and you are ready to take your new pet home.
Our dogs are spayed or neutered before any adoption is considered final. All pets available will be current on age appropriate core vaccines. If a dog has not been spayed or neutered because of age or medical reasons, you will sign a spay/neuter contract at the time of adoption and a representative of Underhound Railroad will follow up with you and your pet to assure this procedure has been completed.
Adopters will be provided with a copy of all available medical records for their new pet. We require heartworm preventative and flea/tick treatment for all dogs.
Underhound Railroad has the right to approve or decline applications without explanation. If we feel a specific dog is not a good match, we may decline to adopt that particular dog to you. A great deal of time and effort goes into placing our dogs and we want both the adopter and the dog to be happy.
Please be patient when waiting for a response from Underhound Railroad. We are all volunteers.
Most of all thank you for being here and thanks for helping us save lives!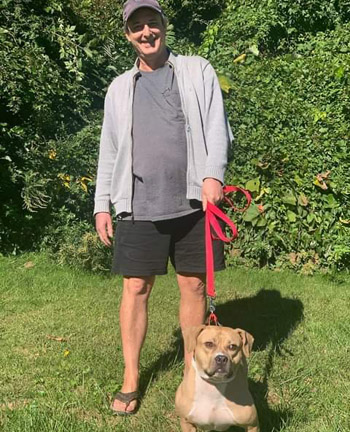 "Giving you a word about the progress of Cookie, the Dog Formerly Known as Annie. We share a belief that there's something special about this dog. Now that she understands the routine of her new life and feels secure in safe hands she's blossoming. She's very smart and learns quickly. After several long walks every day her leash manners are almost perfect. At first she'd jump at unexpected sound or movement and start pulling in confusion. Now if something sudden or unusual happens she turns to look me in the eye and I tell her "It's OK Cookie. Nothing to worry about, good girl, etc…" She relaxes and returns to her explorations. We've bonded to where she trusts my basic benevolence, recognizes me as her benefactor, and accepts my consistent reinforcing of polite behavior as right and good. She's a remarkable little creature."
– Jim